About NEPCA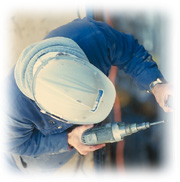 The Northeastern Pennsylvania Contractors Association, NEPCA, is a non-profit corporation devoted to the promotion of the construction industry in Northeastern Pennsylvania. Formed in 1974 with the merger of the Wyoming Valley Builders Exchange and the Scranton Builders Exchange, NEPCA covers the Northeastern part of Pennsylvania with its office conveniently located in Pittston, Pennsylvania, just one mile from Interstate 81 and the Pennsylvania Turnpike.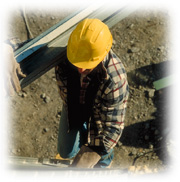 Membership in NEPCA is composed of general contractors and sub-contractors, as well as suppliers, engineers, architects and other businesses engaged in the construction industry. This organization is managed by and Executive Director, and policy decisions are made by a Board of Directors, composed of 12 representatives of various construction and service companies. The entire membership meets annually at a dinner at which a Board and Officers of the corporation are elected.
If you are a serious player in the construction industry, membership in NEPCA is a valuable and essential tool available for building and maintaining your construction business. Whether searching for responsible contractors, proven material and equipment suppliers or professional services used in conjunction with construction, turn to this booklet, your NEPCA guide. This guide contains a complete listing of fellow NEPCA members who adhere to NEPCA's motto of "Integrity, reliability and quality in all we do."